New Year's Eve Sydney restaurant packages
New Year's Eve At Cockle Bay
The countdown is on until the most spectacular night of the year. We raise a glass to the year that has just been and all its ups and downs, and welcome in not just a new year, but a new decade. 
Sydney is a hive of New Year's Eve events all over the city, and anyone who has ever experienced a Sydney NYE celebration can testify that this is the one night of the year when half the city comes out to celebrate together with friends, family, and of course – fireworks. 
Join us for a New Year's Eve Sydney party to remember at Hunter & Barrel on Cockle Bay Wharf in the heart of the city as we ring in the next decade.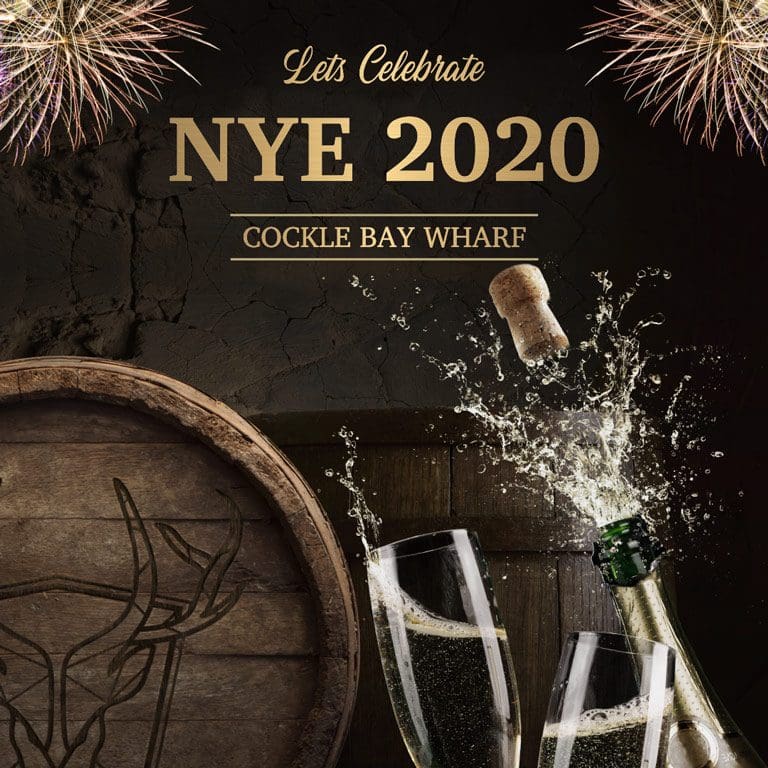 Celebrate the arrival of 2020 at Hunter & Barrel with a delectable three course premium dinner package and a glass of Chandon Vintage on arrival.
$149ph for adult menu
$49ph for kids menu with unlimited soft drink
A Darling Harbour New Year's Eve
Hunter & Barrel on Cockle Bay Wharf is one of the most scenic restaurants in the Sydney CBD. 
Located in the heart of the action in Darling Harbour, Hunter & Barrel is easy to get to via public transport, and is the perfect place for enjoying the frivolity and fun of a major city as it parties the night away. 
And should you and your guests like to carry on dancing and celebrating at the end of the night, Sydney's vast array of nightclubs are only minutes away.
Host a New Year's Eve dinner in Sydney
Hunter & Barrel makes it easy to create your own New Year celebration, thanks to our set menus, beverages packages, and seamless organisation. 
We host Cockle Bay functions throughout the year, so our kitchen and staff are well practiced in delivering all the elements of a wonderful night out.
This New Year's Eve, we are offering two set menus to choose from – the Huntsmen's Menu and the Kingsmen's Menu. Each of these dining options give your guests a unique dining experience, sharing hearty platters of our most popular dishes, such as crispy pork belly, herbed roasted pumpkin, and beef sirloin skewers. 
And as it's hardly a New Year's Eve party without bubbles, we also offer two beverage packages options. Both the standard and premium packages include Prosecco, so your guests won't be short for something to 'cheers' with at the countdown. 
A New Year's Eve dinner: Hunter style
A New Year's Eve dinner at Hunter & Barrel sets itself apart with our hunter-inspired themes, in particular, our communal dining. 
Just as diners once all shared the same meal together, you and your guests will feast on shared platters, tasting several of our most popular meals, as well as sides, thick-cut crispy fries, and dips. This approach brings the group closer together and turns your meal into a shared experience to remember. 
Not to mention, the meals themselves are an ode to the dawn of culinary traditions, with rotisseries and coal grills to perfectly cook your dishes to perfection. Our restaurant also nods to the hunter, with chic interiors decorated with oak barrels, live plants, timber furnishings, faux fur throws, and distressed leather seating. 
Start your own countdown and make a booking for New Year's Eve at Hunter & Barrel Cockle Bay.