After a long day at work or a successful shopping expedition, treat yourself to a refreshing beverage at Hunter & Barrel.
Pop into any of our restaurant locations in Eastland or Raine Square and sample a delicious selection of drinks on our innovative beverages, mocktails and cocktails list. There's a tipple to delight every palate on our specially curated drinks menu.
barrel house blended cocktails
Inspired by age-old beverage craftsmanship, our drinks selection features barrel-aged cocktails interwoven with progressive techniques to create an experience quite unlike any other. 
Come in and try our selection of cocktails matured in oak barrels imparting incredible flavour dimensions. From classic and strong libations like the quintessential Negroni to sweet and fruity refreshments like the Aged Piña, our innovative cocktail list is designed to suit a wide range of tastes. 
On our list of drinks, you'll also find a diverse selection of beers, wines and spirits – so you can order an old favourite or ask our bartenders for a recommendation to suit your meal. 
And for those driving home, our mocktail list encapsulates our creative drinks-making philosophy, minus the alcohol. Sip on a refreshing Love of Lychee spritz, a fruity raspberry and Earl Grey number, or enjoy a fresh lemonade or juice at the bar.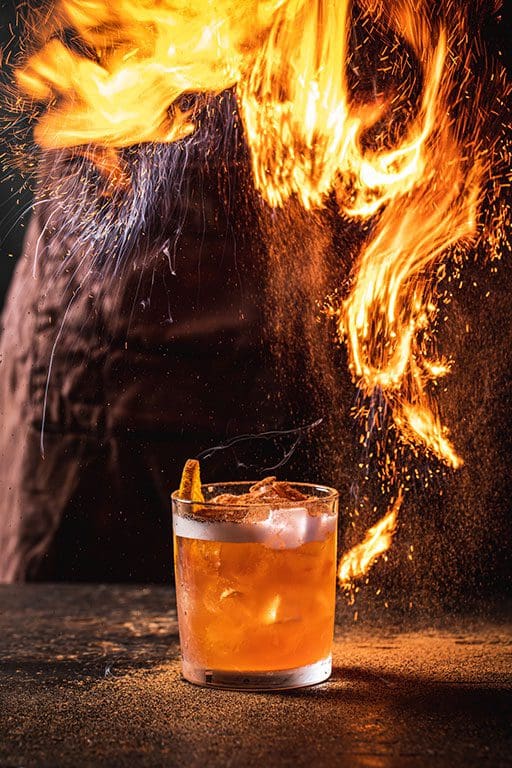 Spirits have been matured in oak barrels to add depth of flavour and complexity
Barrel Aged Bulldog Gin, Campari, Cinzano 1757 Rosso

Barrel Aged blend of Appleton Rum, Baron Samedi Spiced Rum, Malibu Rum, mint, sugar, lime

Barrel Aged Espolon Blanco Tequila, lime juice, agave, passionfruit, coconut cream

Barrel Aged Bulldog Gin, Pimm's No1, Prosecco, lemon juice, lemon squash

Barrel Aged Espolon Blanco Tequila, agave syrup, lime juice

Barrel Aged Rum, Grand Marnier, Monin Orgeat, lime juice

Barrel Aged Whisky, bitters, Stag Tincture (PX Sherry, Amaro, simple syrup)
Skyy Vodka, muddled raspberries & blueberries, lime juice, soda

Espolon Blanco Tequila, Cointreau, lime juice, salt rim

Skyy Vodka, Aperol, pineapple juice, passionfruit, agave syrup, lime

J&B Rare Blended Whisky, Ardbeg Malt Whisky, lemon juice, ginger, honey

Skyy Vodka, Kahlua, coffee

Skyy Vodka, Triple Sec, cranberry juice, lime

Bulldog Gin, Espolon Blanco Tequila, Skyy Vodka, Bacardi White Rum, Triple Sec, splash of Coke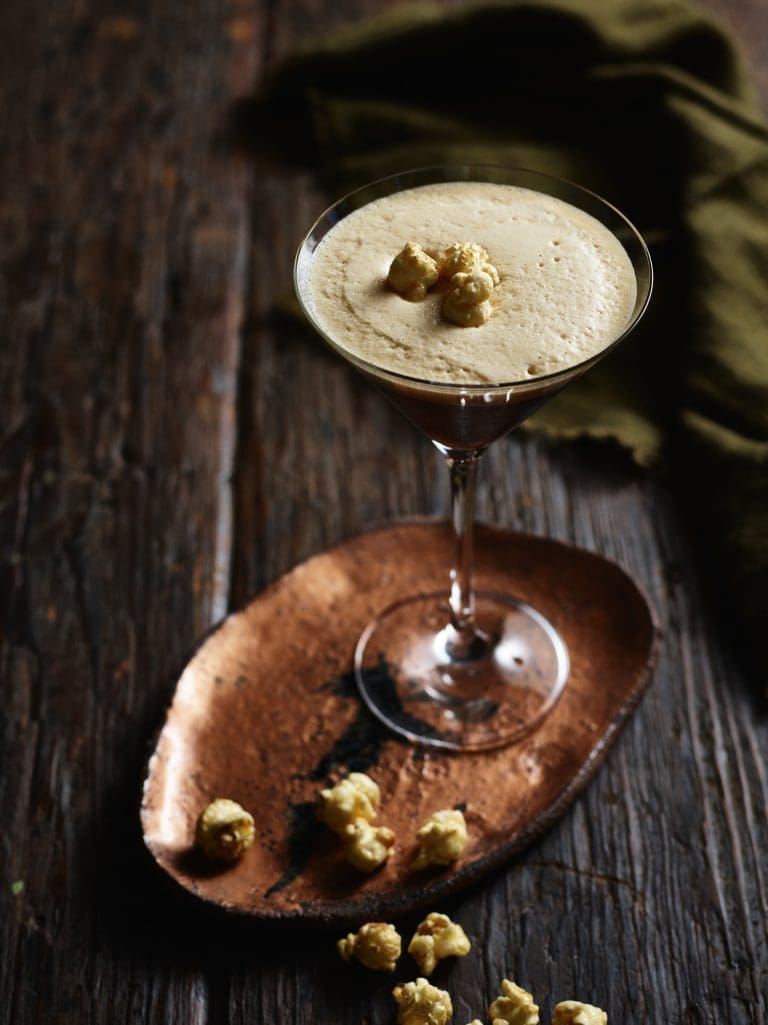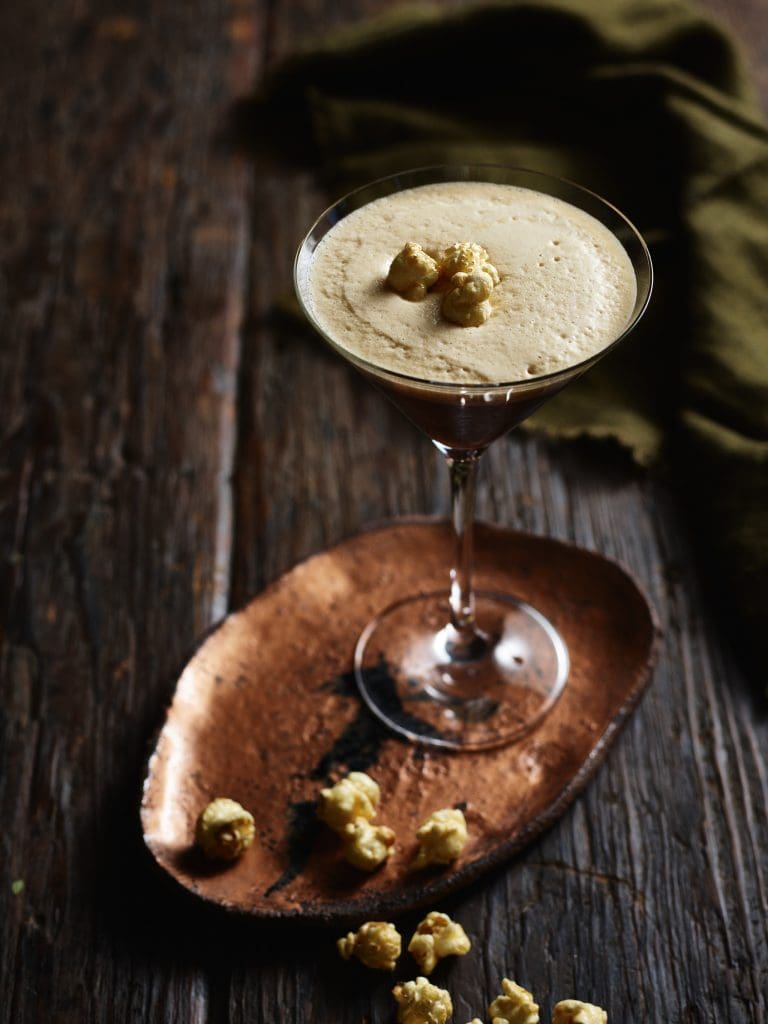 Utilising the award-winning range of impossibly crafted Lyre's Non Alcoholic spirits, we are breaking the stigma that a well made cocktail must be made with liquor. Try one for yourself!
Lyre's White Cane Spirit, apple juice, lychee, passionfruit topped with soda

Lyre's White Cane Spirit, pineapple juice, lime juice, coconut syrup, passionfruit

Lyre's Italian Orange, Lyre's Non Alcoholic Prosecco, topped with soda
Apple juice, pineapple juice, sparkling water, lime

Orange juice, lemonade, raspberry cordial
Furphy's Refreshing Ale

12 /16

Geelong, VIC

James Squire '150 Lashes' Pale Ale

12 /16

Camperdown, NSW

Little Creatures Hazy IPA

13 / 17

Fremantle, WA
Byron Bay Premium Lager

11

Byron Bay, NSW

HEAPS NORMAL QUIET XPA NON ALCOHOLIC

9

Canberra, ACT

James Squire Orchard Crush Apple Cider

12

Camperdown, NSW
HOUSE BARREL AGED SPIRITS
Aged anywhere from 2-6 weeks until just right, giving hints of oak flavour and accentuating the floral notes from this gin

A blend of J&B Rare Scotch Whisky as the base, Apple Pie Moonshine to give body and texture and a hint of Ardbeg Islay Whisky, to give the lightest aromas of peat

Rested in barrels anywhere from 2-8 weeks, macerated with orange peel and Pavan Orange Blossom Liqueur added for a hint of sweetness and freshness

An enticing blend of Appleton 10YO Dark Rum, Baron Samedi Spiced Rum and Malibu Rum. Left in the barrel to develop and frequently topped up to create a delicious yet complex rum blend. Best served over ice or mixed with your favourite soda
Appleton Estate Signature

11
APERITIF, DIGESTIVES, LIQUEURS
WHISKY, Scotland, Ireland
Macallan 12YO Sherry Cask

21

Scotland

Glenmorangie Nectar d'Or

18

Scotland

Glenmorangie Quinta Ruban

18

Scotland
Wild Turkey Rare Breed

16

Kentucky, USA

Russell's Reserve Single Barrel

16

Kentucky, USA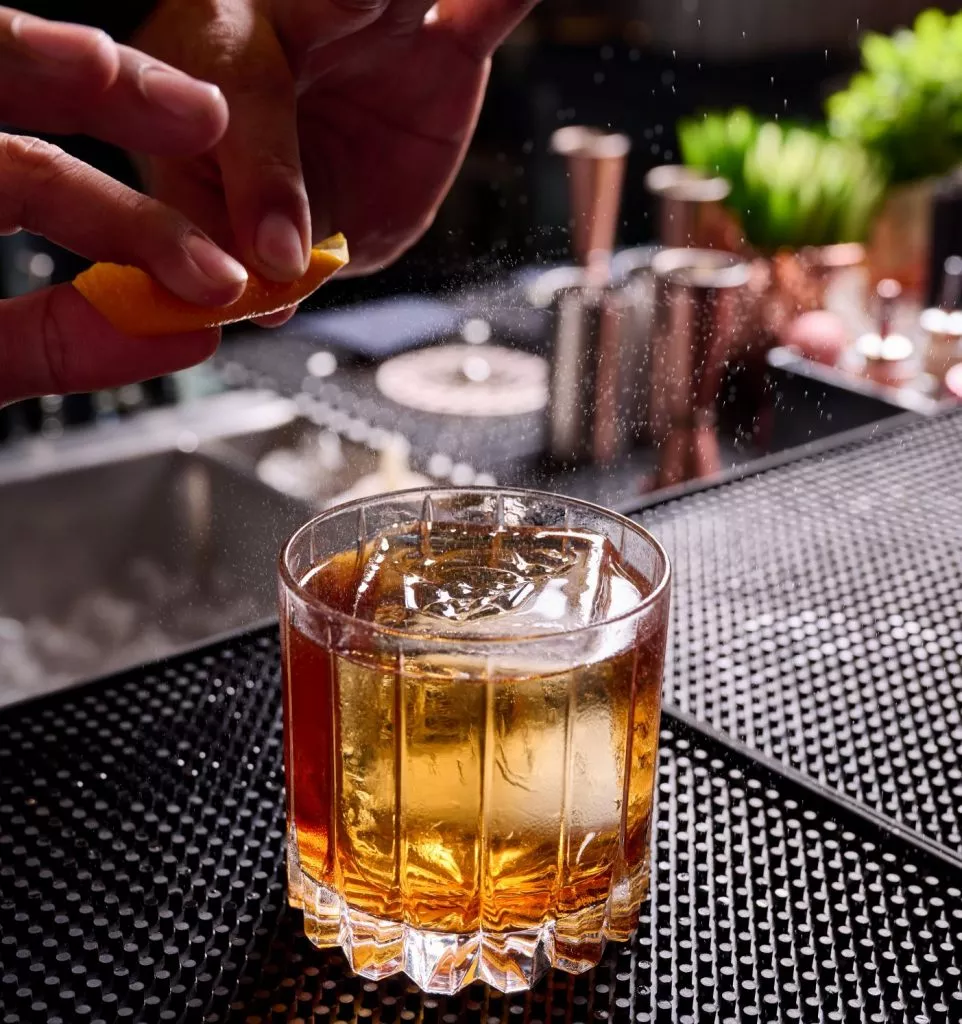 Sample the best with a flight
Try one of our interactive tasting flights and receive a 15ml taster of each plus tasting notes to help guide you through the experience.
San Pellegrino Sparkling, Acqua Panna Still

Coke, Coke No Sugar, Sprite, Fanta, Dry Ginger Ale, Tonic Water, Soda Water

Orange, Apple, Pineapple, Cranberry, Tomato

Espresso, Ristretto, Long Black, Double Espresso, Cappuccino, Flat White, Latte, Piccolo Latte, Mocha, Hot Chocolate

Soy Milk, Almond Milk, Oat Milk, Extra Shot, Large T/A

TEA – SERVED HOT OR ICED

5

English Breakfast, Earl Grey, Green, Peppermint