At Hunter & Barrel, we believe in the shared ritual of the feast – and nowhere is that more apparent than our innovative restaurant menu.
Quality steak, meats and produce are at the heart of everything on the Hunter & Barrel all day menu. We let the ingredients speak for themselves, with fresh, meat, poultry and seafood offerings roasted over our signature coal grill and spit rotisserie.
Wholegrain sourdough roll with confit garlic herb butter and Parmesan

Polenta crusted with crunchy slaw, chipotle yoghurt, charred corn salsa and lemon myrtle

Mayura Station MB9+ thinly sliced 'cold cut', served with anchovy dressing, Dijon mustard, pickles & toasted sourdough

Gouda, Gruyere, Edam cheese with grilled flatbread

Korean gochujang aioli and Australian citrus dust

Beetroot & Pear Bruschetta (V)

15

Baby beets, pickled pear, dill mascarpone, saltbush pesto and Egyptian dukkah, served on toasted miche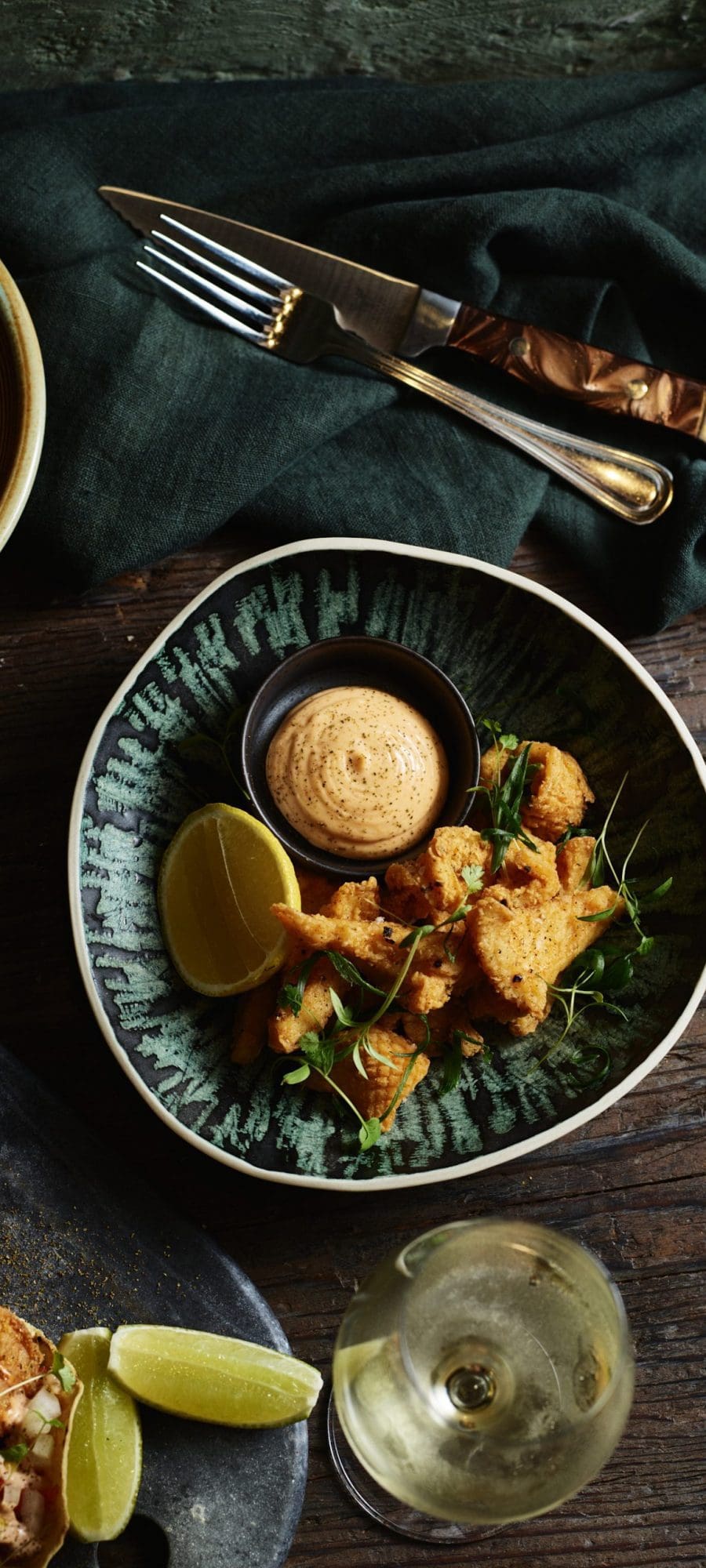 Dining with friends or family? Enjoy good company and experience the joy of communal dining with a Hunter & Barrel feast board. Designed to share between two, our feast board features mouth-watering favourites. Dine with us on a Wednesday Night for Feast Night!
Feast for TWO/ $130
Rotisserie Tahini Chicken Skewer, 200g Rump, 1/2 rack of Pork or Beef Ribs, Traditional Boerewors Coil & Side Sauce

Serves 2
Sides not included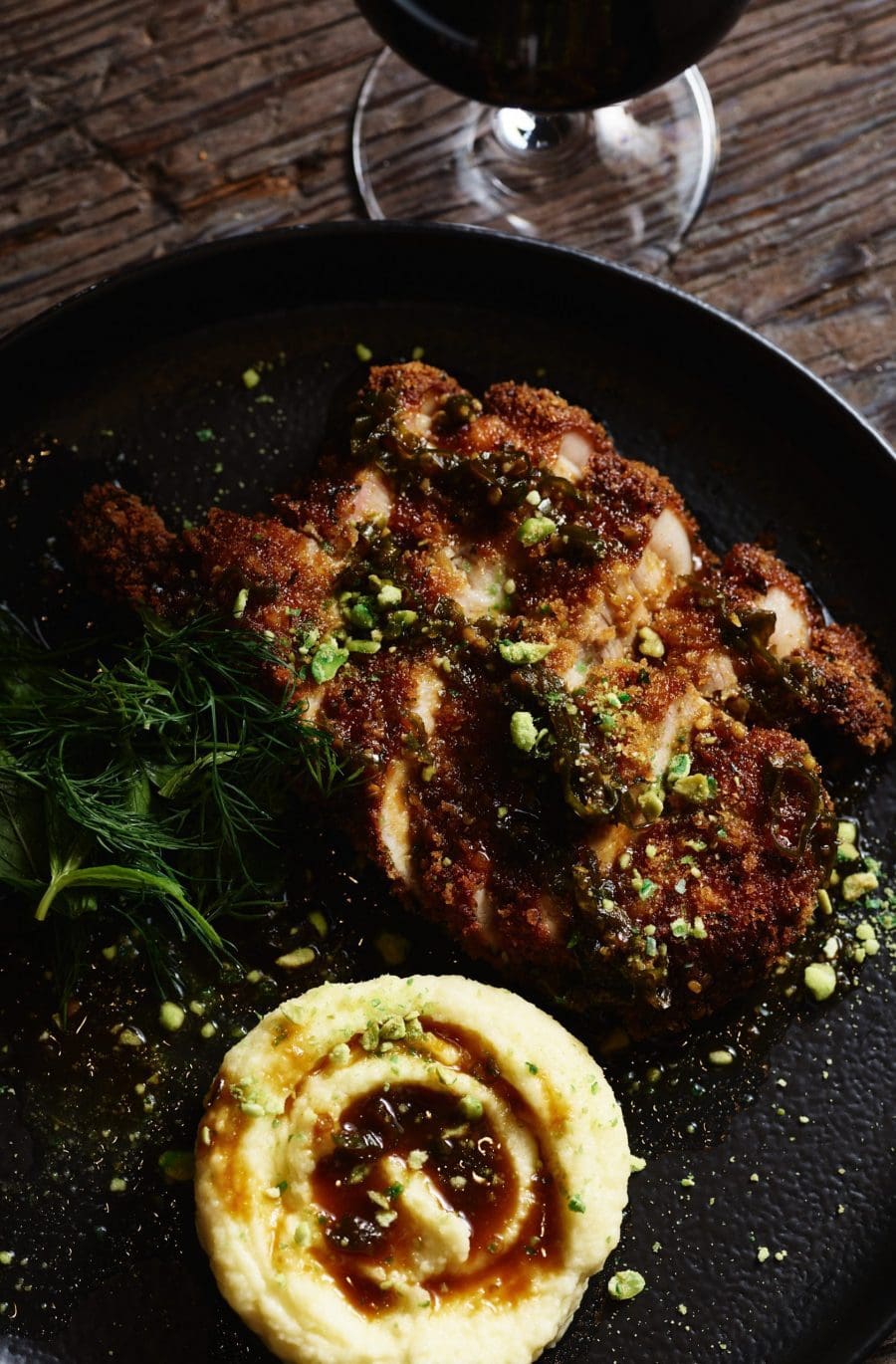 Angus beef patty on a potato bun, cos lettuce, bacon bush tomato jam, pepperberry aioli and American cheese. Served with crispy chips or the Hunter salad

Portuguese marinated half chicken hit with our signature peri peri basting, served with toasted pita and crispy chips

Confit duck leg & Toulouse sausage with white cannellini beans and smoked pork belly, slowly braised in rich tomato-based sauce. Served with a wholegrain sourdough roll

Mushroom & Mash Pie (V)

28

White miso-roasted mushrooms, honey baked onions and mash, served with the Hunter salad

Roasted mushrooms, smoked salmon sauce, native sea banana and dill oil

Fermented citrus chilli jus, creamy mash and wasabi peas
Cooked over open charcoal and served with crispy chips or the Hunter salad
Marinated with the classic Middle Eastern flavours of tahini and parsley

Honey Glazed Pork Belly

38

Slow-braised pork belly, marinated with a sticky chilli glaze

Lamb rump, grilled capsicum and onion marinated with a fragrant fenugreek rub

Wagyu beef and grilled capsicum marinated with a smoky BBQ rub
Mushroom, Peppercorn, Peri Peri, Jus

4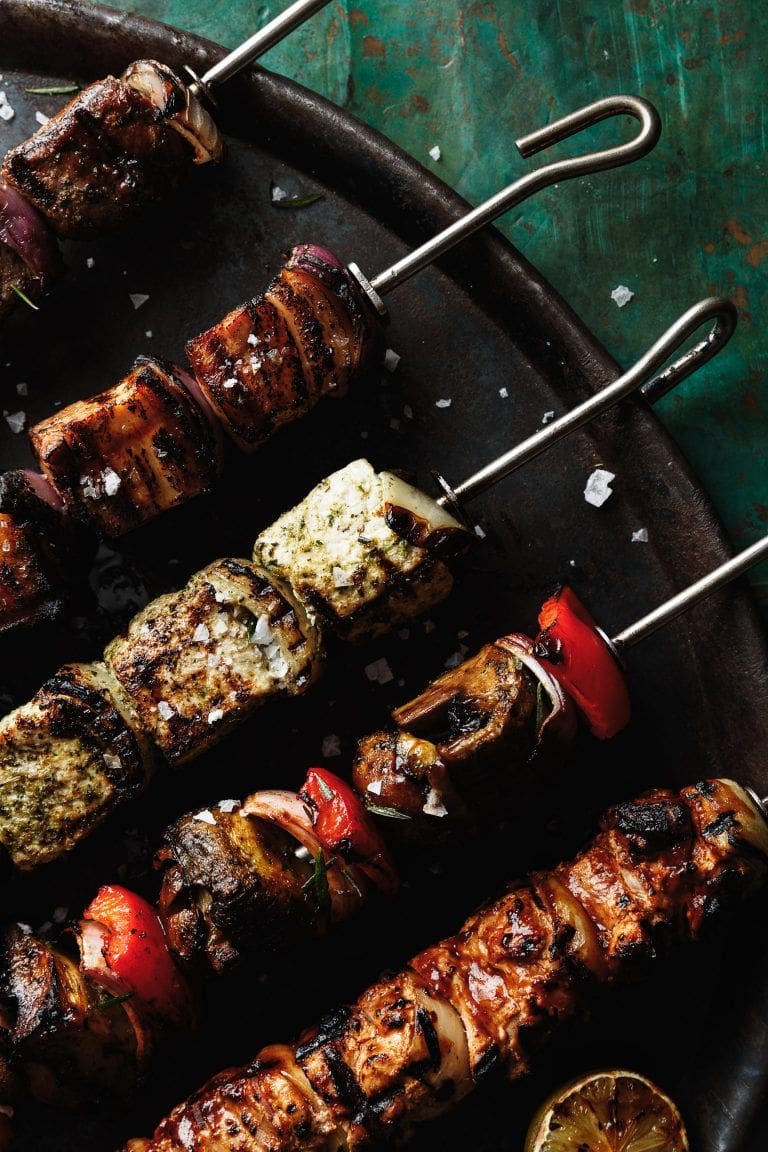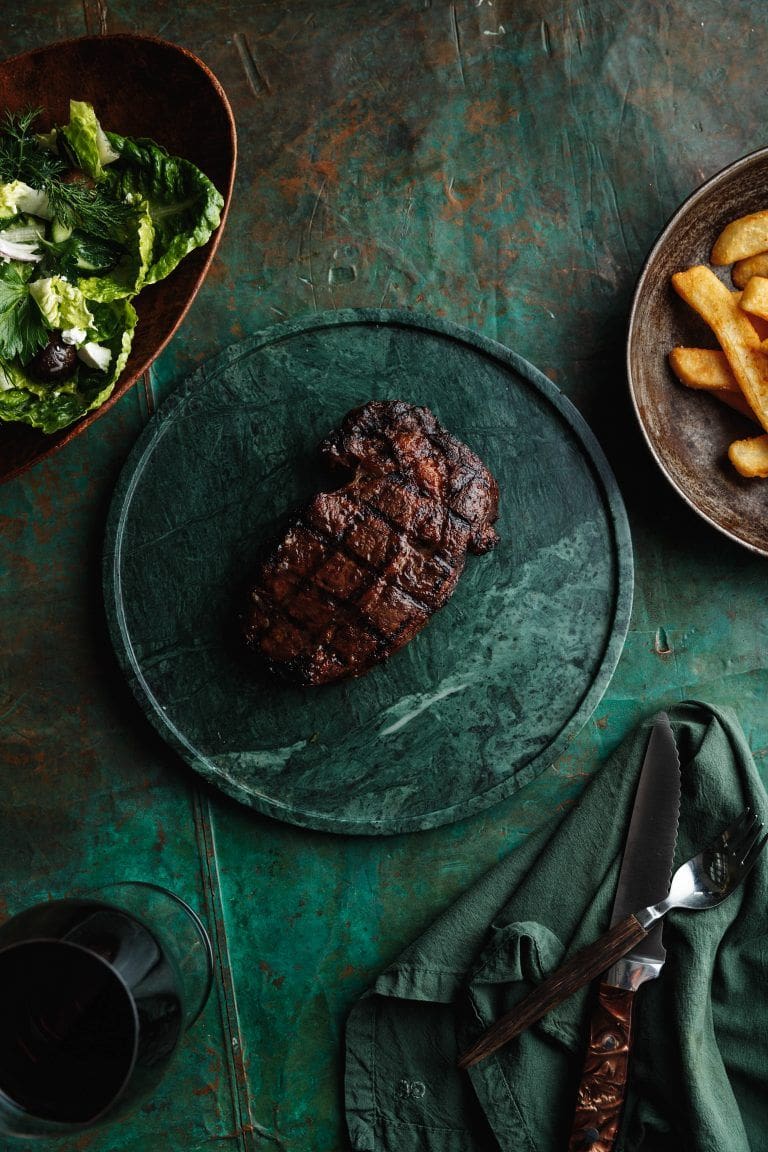 Basted in our Hunter's Signature sauce, served with crispy chips or the Hunter salad
Basted in our Hunter's Signature sauce, served with crispy chips or the Hunter salad and a side sauce
Slow cooked and generously basted with Hunter's basting. Choice of crispy chips or the Hunter salad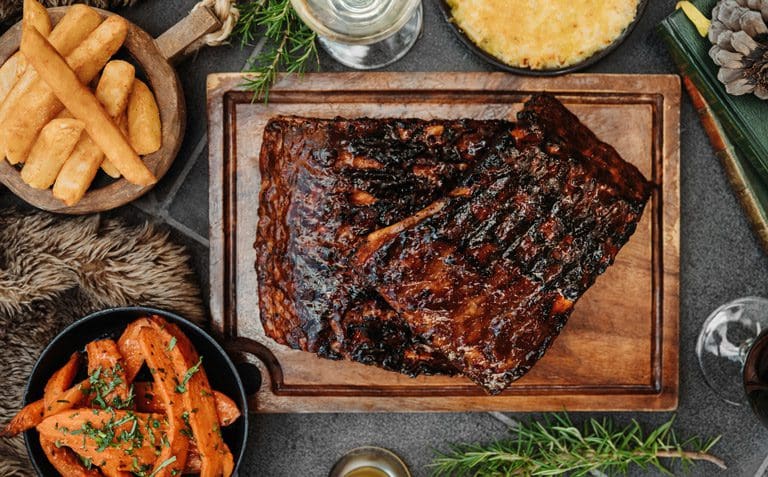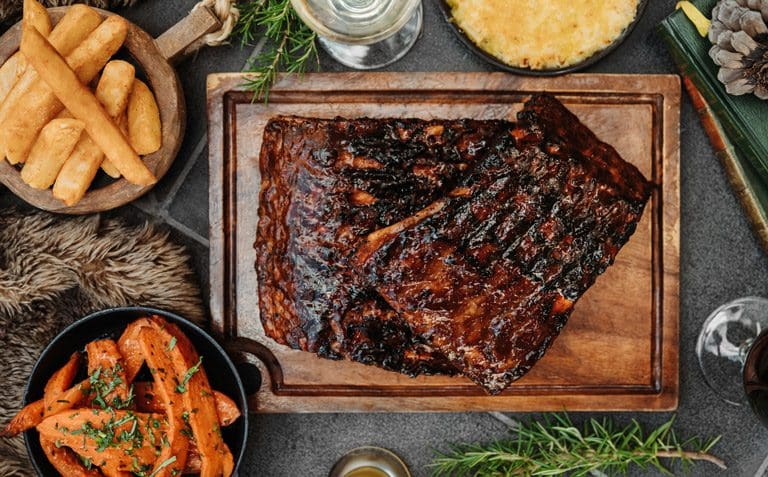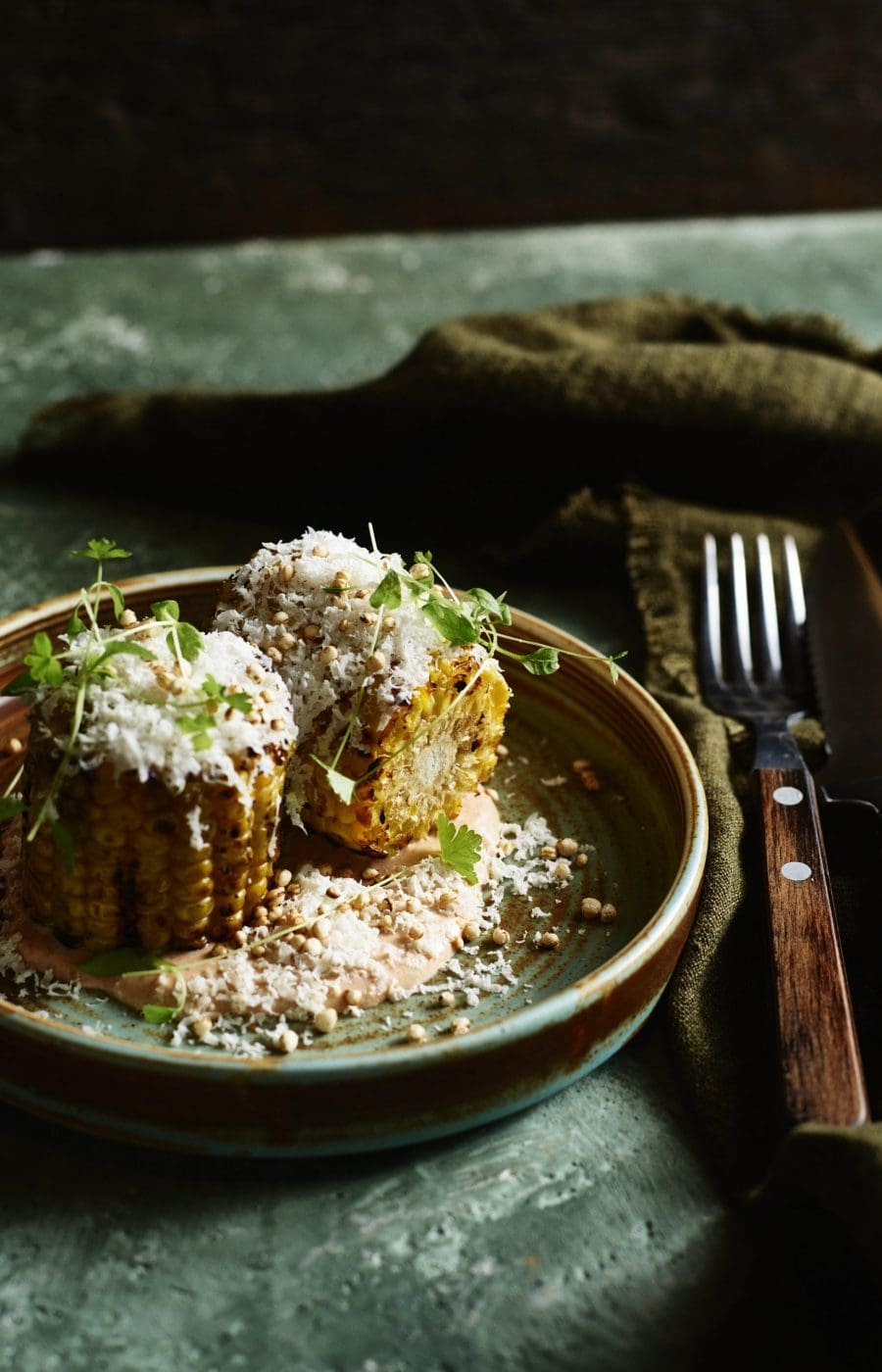 Crispy chat potatoes, truffle oil and grated Gruyere

Smoky chilli yoghurt, ricotta salata and puffed quinoa

Mixed lettuce and herbs, cherry tomatoes, pecorino and honey mustard dressing

Chilli & garlic glaze, sesame paste and sunflower seeds

Oven baked with Gruyere cheese infused panko crumb
For hunters under 12. Served with crispy chips or the Hunter salad and a scoop of vanilla ice-cream for dessert
GRILLED CHICKEN TENDERS

15

Basted in lemon & herb

Basted in our Hunter's Signature sauce

Angus beef burger, cheese and ketchup
Fired Chocolate S'more

16

Chocolate fudge brownie, chocolate ganache, torched marshmallow, dulce de leche and peanut butter ice-cream

Bread & Butter Pudding

15

Cranberry & walnut brioche pudding with caramelised miso white chocolate sauce and hazelnut gelato

Layered sour cherry cheesecake mousse, butter biscuit crumb, Chantilly cream. Served with baked meringue, cherry compote and muntrie powder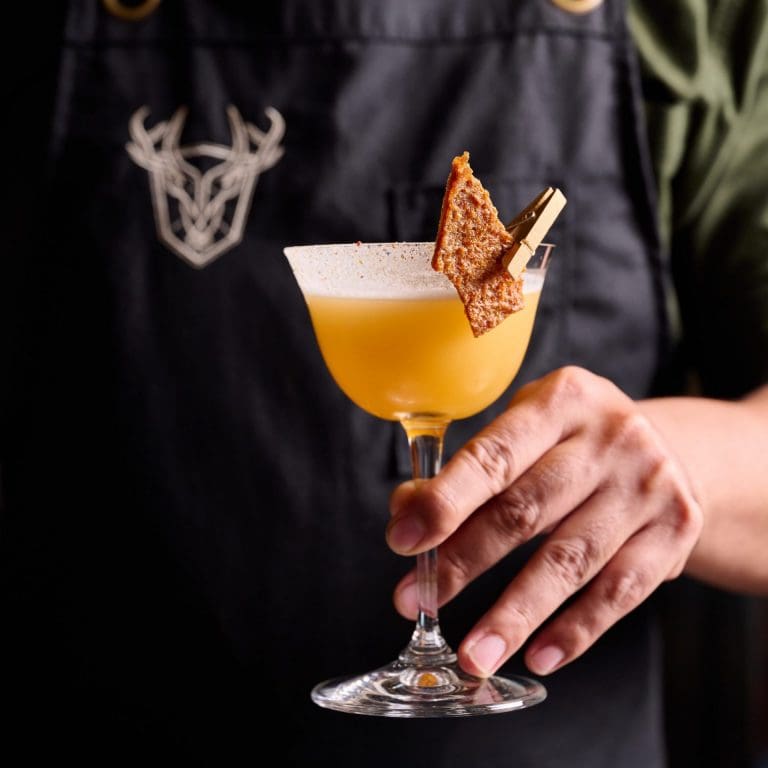 Age-old culinary techniques with a modern twist
Dinner at Hunter & Barrel is a true feast for the senses. Smell the irresistible smokiness of tender and juicy steak, chicken and seafood as it cooks over the open coal grill. Listen to the crackle of the firepit as you sip on a barrel-aged cocktail from the bar. Sit back and appreciate the rustic ambience of the restaurant as you watch the world go by outside.
When it's time to feast, choose from a selection of hearty dinner options centred on slow-cooked meats, seasonal produce and full-bodied flavours. From favourites like impossibly tender roast lamb shoulder, beef sirloin skewers and crispy pork belly, to fresh and innovative dishes like pan-seared whole barramundi, oven-baked scallops and spiced char-grilled pumpkin, there's something to tempt every palate on our dinner menu.