There's no need to 'hunt' for the perfect gift to spoil your loved one. Our Hunter & Barrel gift cards are available to help you celebrate any special occasion – be it a birthday, anniversary, farewell party or anything else.
You can also take a touch of the Hunter & Barrel experience home with our range of merchandise.
Our gift cards are available for sale online and at all our restaurants, so you can purchase one right here or next time you visit one of our Sydney, Melbourne or Perth locations.
Buy Hunter & Barrel gift cards online
Give the gift of great food, drink and good company with a Hunter & Barrel gift card, available as a physical or digital option. Gather by the roaring fire in celebration of the day's hunt. Replenish with a drink straight from the barrel.
Hunter & Barrel gift cards start at $50 value and can be used at any of our restaurant locations in  Eastland and Raine Square. 
Shipping is free for digital gift cards, for physical we use Express Post for AU$9.95 Australia-wide.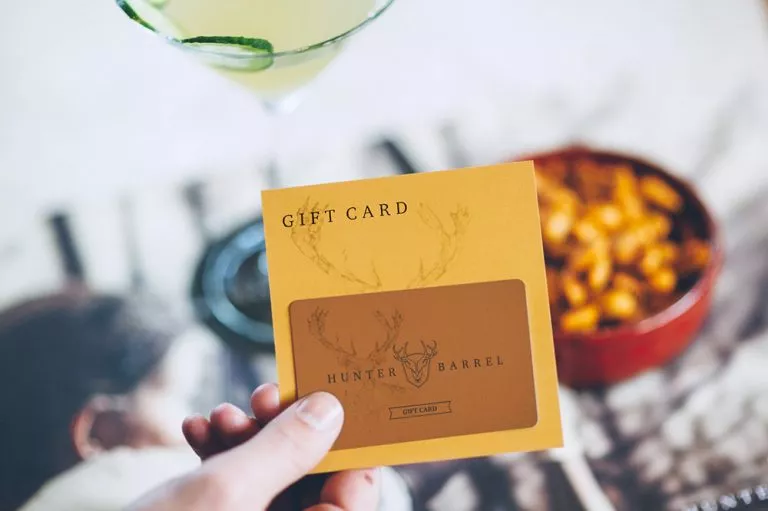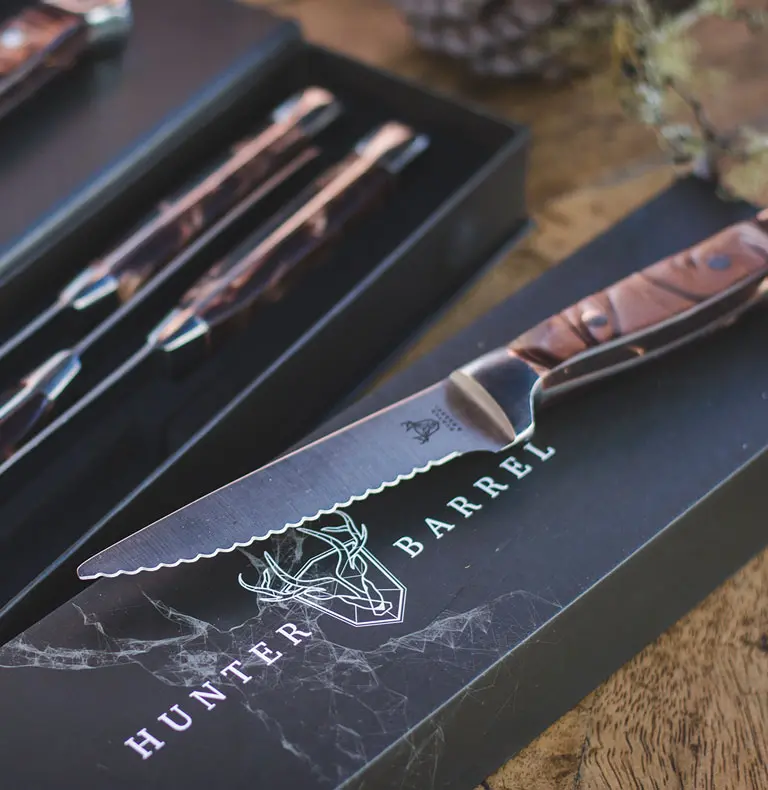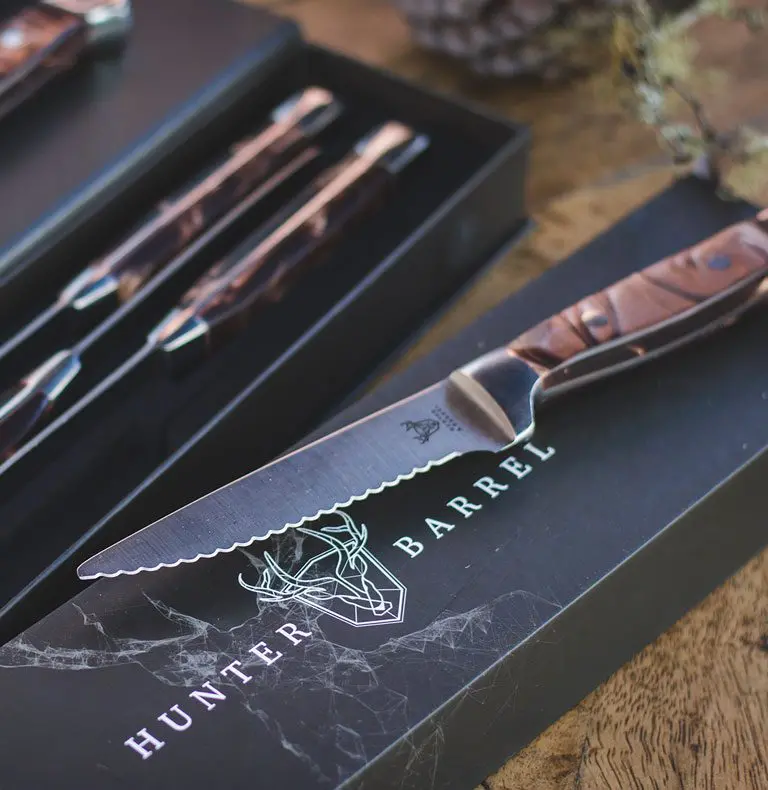 Hunter & Barrel merchandise
Bring the theatre of the feast home with you with our range of expertly crafted Hunter & Barrel merchandise. 
Featuring sleek design and durable construction, our knife sets ensure cutting-edge precision to give you an exceptional culinary experience in your own kitchen. Slice and dice with ease using the knives preferred by our award-winning chefs.
Single Knife Box $25.00
4 Piece Knife Box Set $75.00
Shipping: Express Post AU$15.95 Australia-wide.