Hunter & Barrel Eastland, Melbourne Is The Best Steak Restaurant
Sitting within the town square redevelopment in Ringwood, Eastland Shopping Centre is Melbourne's most progressive and exciting urban shopping, entertainment and leisure destination. As part of the dedicated restaurant hub, Hunter & Barrel provides a vibrant bar and restaurant that celebrates world-class meats, produce and delicious craft beverages.
At Hunter & Barrel Eastland, we always strive to be your ideal choice for places to eat in Melbourne. Redefined for the Hunter & Barrel experience, our Melbourne restaurant is looked upon to combine the natural elements of the wild with the best casual dining in Melbourne for something truly memorable.
Take one step in our steakhouse in Melbourne, and you will soon feel welcomed in to our vibrant and exquisite family-style restaurant setting. That pays homage to the admiration, respect and vision of what Hunter & Barrel Eastland has to offer.
Join us for a casual lunch or dinner, or celebrate a special occasion with family and friends in one of our four spacious private rooms, for the best causal dining in Melbourne.
Parking at Eastland is free for the first three hours at Eastland Car Park.
We recommend you park in Entrance 5, off Ringwood Street. As you enter, keep left and proceed up two levels/ramps (follow the Town Square Parking directions). Park and walk across the town square to our restaurant, left of Gradi.
When you see a movie at Hoyts or dine at one of our Town Square or Casual Dining restaurants, have your receipt validated in store to receive an additional hour of free parking. Scan your validated voucher at any parking pay station before you exit.
If arriving to Hunter & Barrel Eastland by train or taxi drop please cross over from the station into the Eastland Town Square. We are located on your right, just past Gradi.
Searching for the perfect venue in Ringwood? Hunter & Barrel Eastland accommodates up to 160 guests, making it the ideal venue for weddings, birthday parties, engagement parties and work functions. We also have four tasteful private dining rooms available, designed to seat parties of 10+ guests.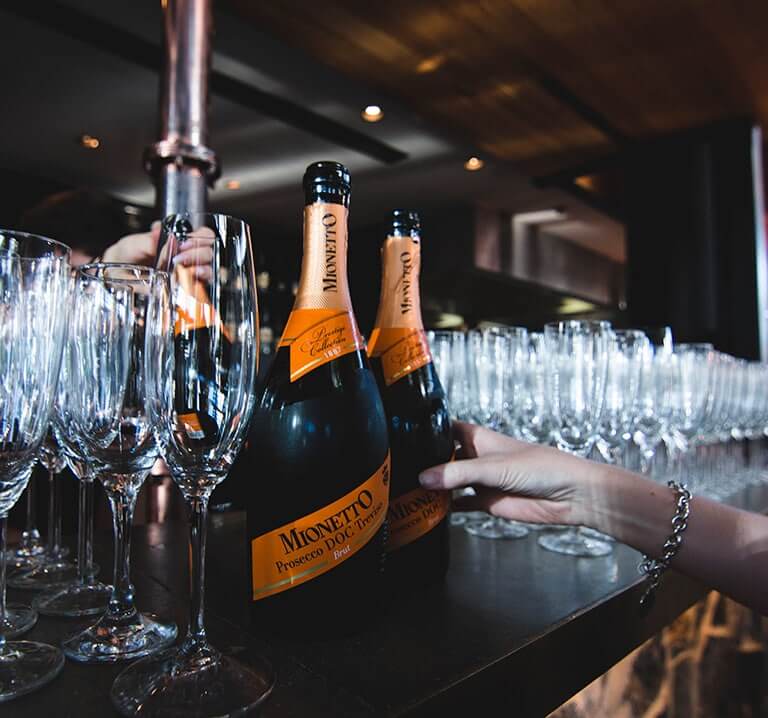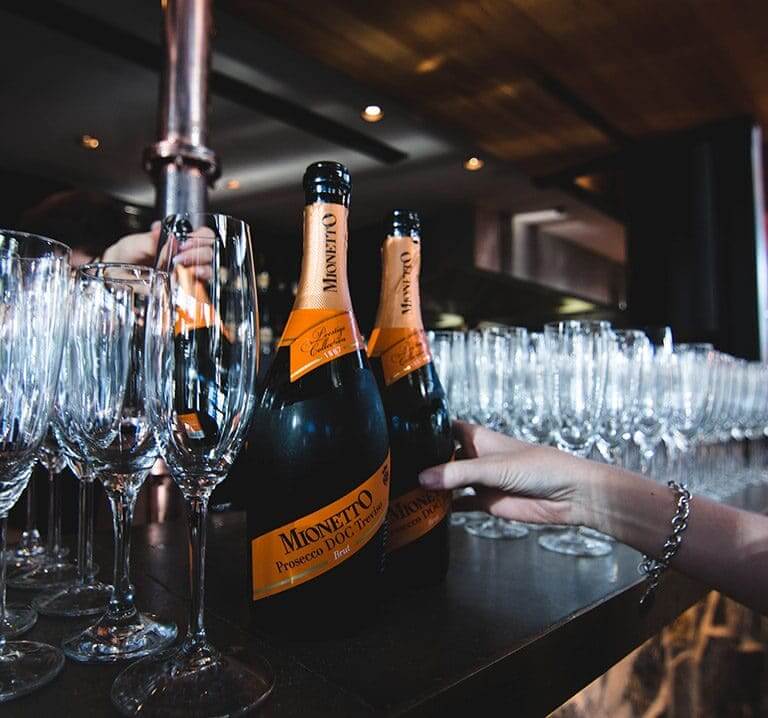 Your go-to Eastland food hub
The Hunter & Barrel menu is designed around the concept of communal dining. On our menu, you'll find quality meat, poultry and seafood offerings roasted over our signature coal grill for a delicious smoky finish. Choose from hearty favourites like our juicy cheeseburger, crispy pork schnitzel or beef sirloin skewers, or keep it light with a range of seasonal sides and salads.
Looking for something a little more filling? Try our Hunter's Feast, King's Feast or Royal Feast, perfect for sharing.
Pop in for a drink at our bar in Ringwood
Inspired by the Barrel, our drinks menu contains a hand-picked selection of barrel-aged cocktails and spirits, craft beers and tapped wines, prepared by a team of expert mixologists. Visit our laid-back bar in Ringwood to try one of our signature cocktails or beverages, or sample a selection of cask-finished spirits with a bourbon flight or whisky flight.