The hunter sits by the crackling fire. Legs aching from the day's exertions, mouth watering from the aromas of the day's rewards, he waits.
In front of him a skewer of meat cooks slowly over the flame, juices fizzing and sizzling as they jump and drop to the logs below.
It's a primal feast, and one that little does he know, will remain a staple of the human drive to dine together for millennia to come.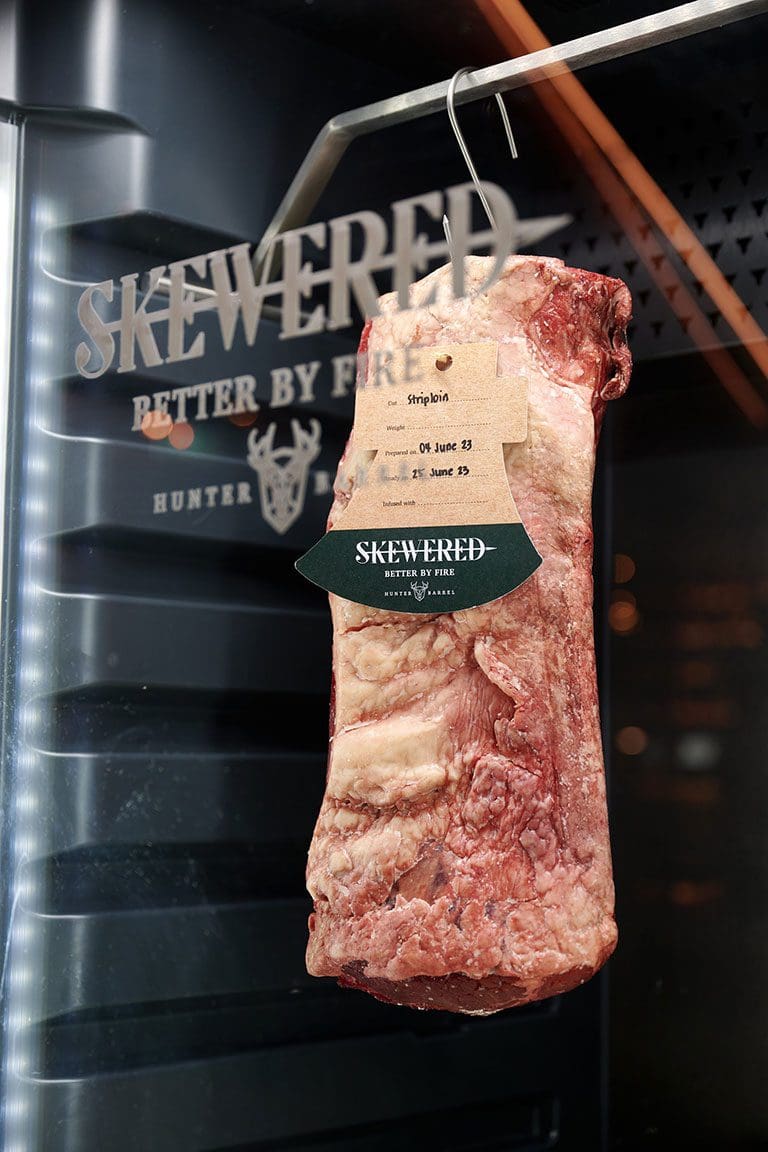 Butter aged striploin, infused with sumac and oregano
Paired Wine:
Wine: Gls 150ml / Lrg Gls 250ml / Btl

Rockbare 'RB1' Shiraz

16 / 27 / 82

Barossa Valley, SA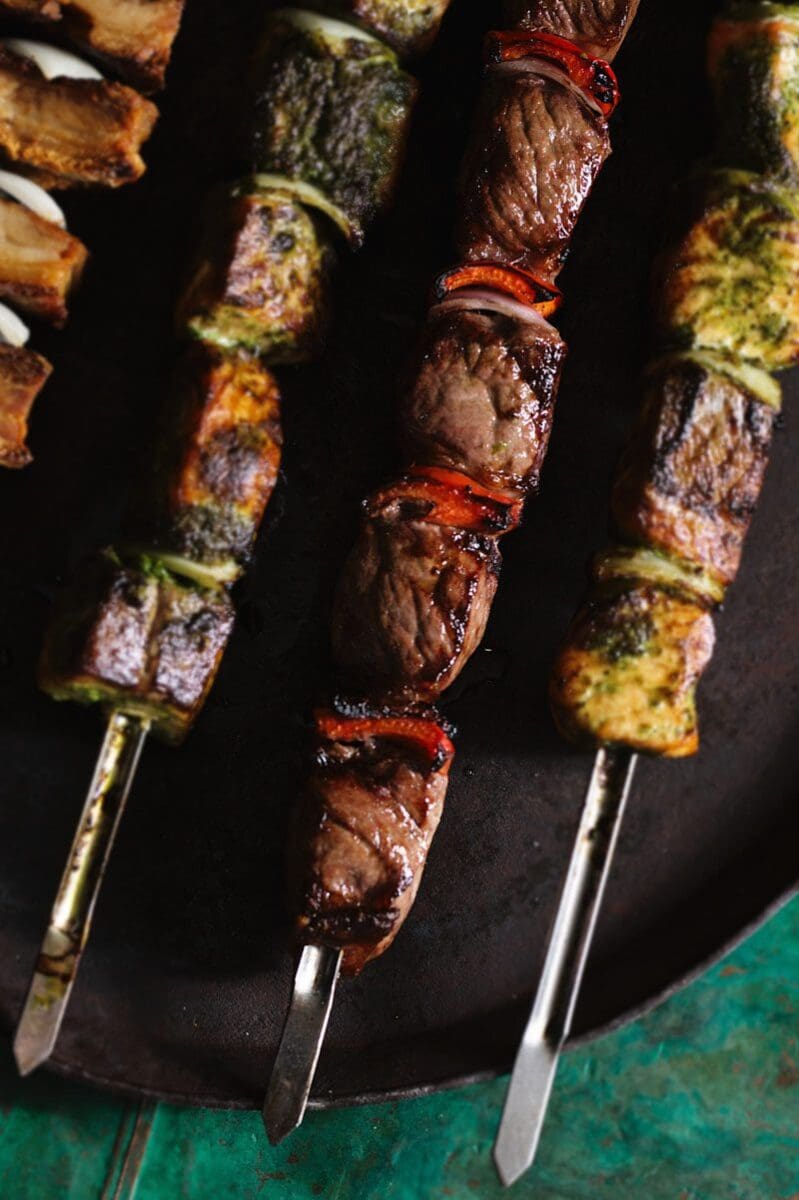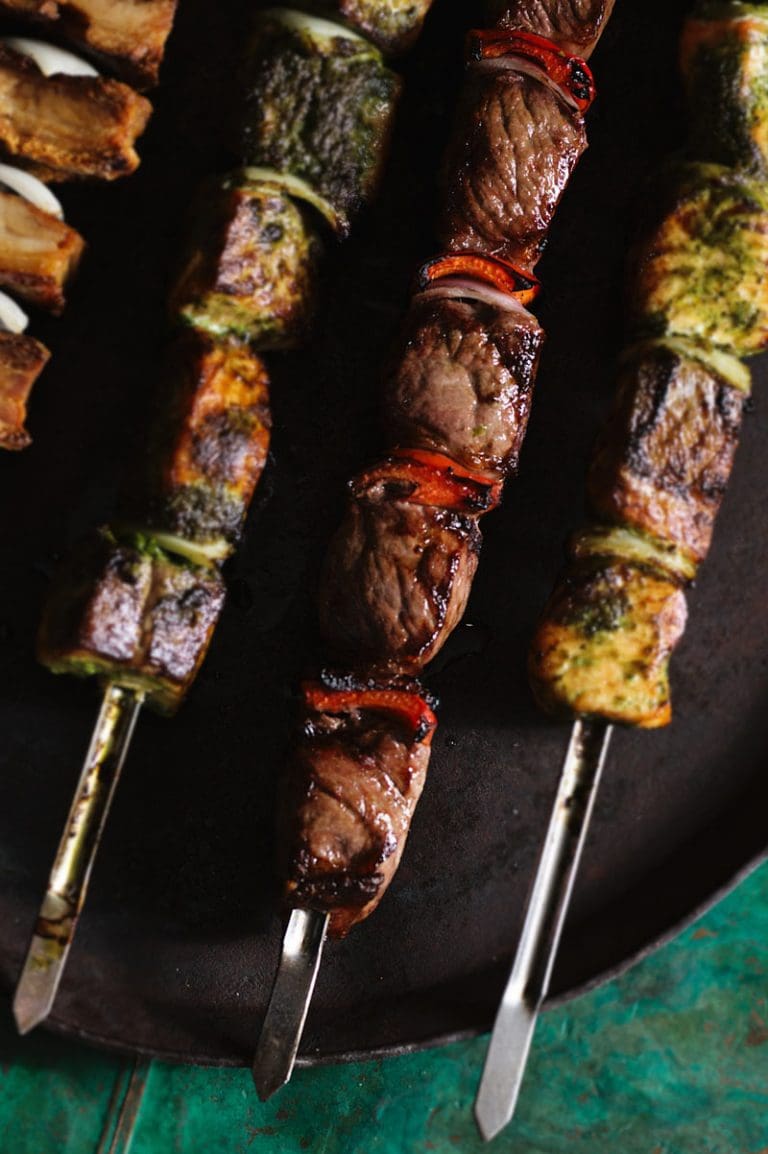 Rump marinated in herbs, served with mint yoghurt
Paired Wine:
Wine: Gls 150ml / Lrg Gls 250ml / Btl

Frogmore Creek Pinot Noir

18 / 29 / 85

Coal River Valley, TAS
Hunter & Barrel is built on the ethos of enjoying meals like our ancient ancestors, sharing good, simple food with loved ones. Now with the dedicated Skewered Program, we are claiming our place as Australia's skewer specialists and harking back to our roots of the blissfully tired, hungry hunter waiting by the fire.
Every season, we'll introduce a selection of new skewers, offering experimental flavours and proteins and authentic charcoal roasted dishes.
It could be an Australian Dry Aged Striploin Skewer, made with an exclusive dry ageing process that embeds flavour at every step. Or it could be a unique lamb skewer Frogmore Creek Pinot Noir, or it might be a fresh seafood skewer loaded with anything from octopus to King Prawns.
Each skewer is paired with a specially selected wine from our beverage team – or let our experienced servers make a recommendation. Simply add this on when ordering.
Experience Skewer Innovation at Hunter & Barrel
For something a little different, a little innovative, a little primal, and a lot flavourful, make your booking with Hunter & Barrel to try our Skewered Program.
Your skewer will arrive at the table piping hot and furiously appetising, with your choice of sides so you can enjoy your hunter's feast as a standalone skewer or as a make-your-own shawarma.
And like all Hunter & Barrel produce, you can gnaw away at your meal knowing that all ingredients are sourced with sustainable practices in mind, from building menus around what's in season to working with farms around Australia to offer grass-fed, premium meats.
Make your booking at Hunter & Barrel in Melbourne's Eastland, Perth's Raine Square or Sydney's Parramatta to try Skewered, and re-discover the simple bliss of exceptional meats cooked and served on a skewer, just like the hunter.