Hunter & Barrel Raine Square
Hunter & Barrel Raine Square Steak Restaurant in Perth CBD
Hunter & Barrel is one of the most exciting restaurants in the new heart of Perth's CBD, Raine Square. Our Raine Square restaurant location is  ideally positioned with direct train access via the Perth Underground and key attractions bordering the precinct.
The Hunter & Barrel Raine Square restaurant is truly one of the best places to eat in Perth. So, you may ask what separates us from the rest of your prefered steak restaurant or steakhouse in Perth? It's not just our delicious serving of food but the experience itself.
We pride ourselves on our ability to provide a memorable experience you will look back on fondly. Whether you are looking for an experience close to nature, a vibrant setting for people to gather around or delicious cuts of meat that will entice your taste buds. Hunter & Barrel Raine Square is the best restaurant in Perth to genuinely enjoy.
The $75-million redevelopment of Raine Square brings together the best of dining, shopping, and entertainment, and is the new home of Hunter & Barrel, offering a unique dining experience – the Hunter's way. Modern in design, but inspired by the raw elements of nature, our freshly opened venue in Perth oozes sophistication and welcomes you in with the sounds of a crackling fire and the smells of mouthwatering, sizzling fare.
On the hunt for the perfect venue in Perth? Brand-new Hunter & Barrel Raine Square is tastefully appointed with warm and contemporary décor – offering the ideal spot for a sophisticated private dining experience. With a venue capacity of 120, Hunter & Barrel Raine Square is the ultimate venue for birthday parties, engagement parties, weddings, work functions and corporate events in the heart of Perth.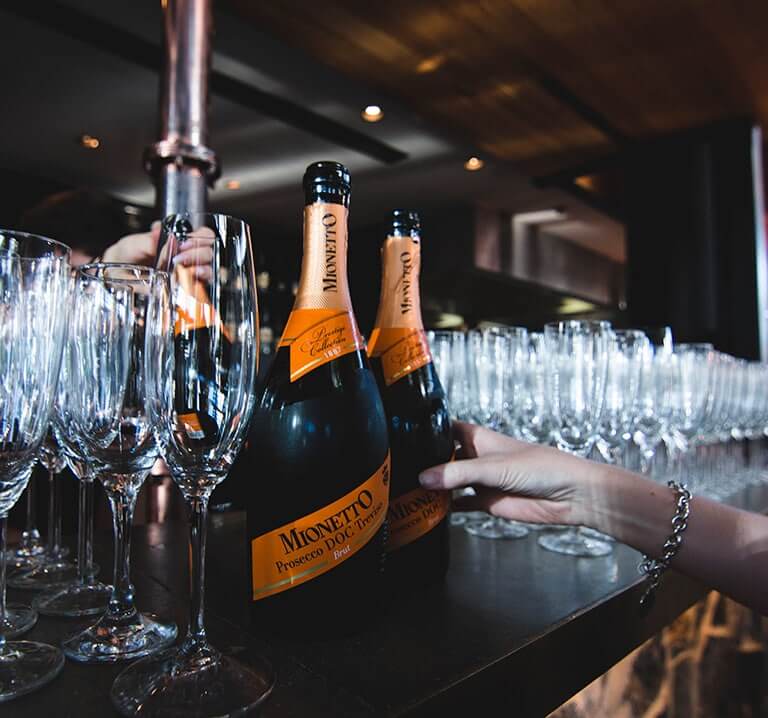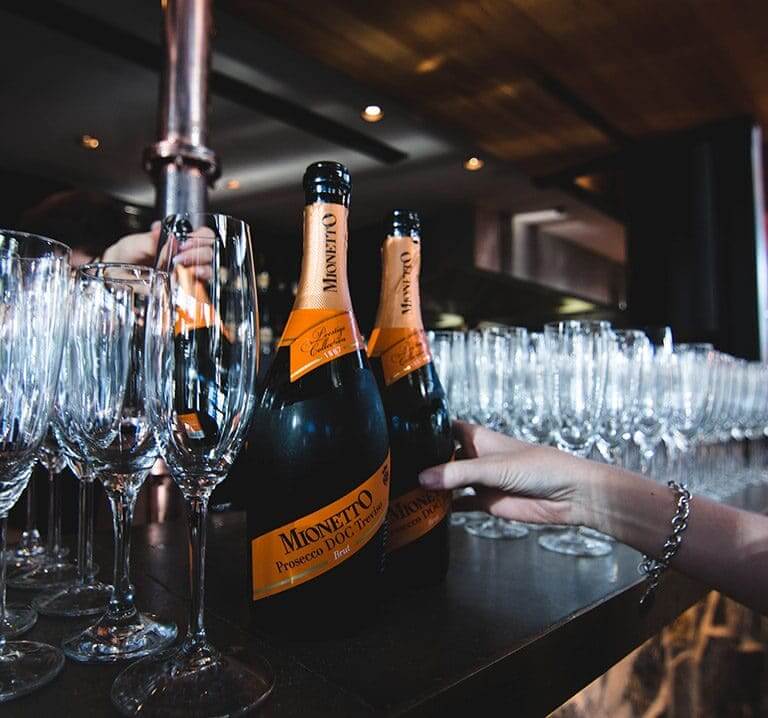 At Hunter & Barrel, we pay homage to the dawn of culinary tradition in a modern family restaurant setting. On the Raine Square food menu, you'll find a selection of hearty dishes designed to share, including our signature feast boards, slow-cooked meats and fresh seafood prepared on our coal and spit rotisserie.
What makes Hunter & Barrel special is our ethos for communal dining, to embrace sharing and human connections within our dining experience. After all, that makes us the best in providing the best premium dining in Perth.
Alongside our meat favourites, we also offer a range of delicious seasonal vegetarian options, sides and salads.
Visit our signature Barrel Bar in Perth
Experience a Perth bar with a difference at Hunter & Barrel Raine Square. Sit back, relax and enjoy your favourite cocktail, spirit, wine or beer at our newest bar location, tastefully appointed with rustic features like our signature barrel casks, leather seating, and warm wooden and stone detailing.
Our beverages menu is designed to cater to a range of tastes, with barrel-aged cocktails and spirits, craft beers and an extensive list of tapped wines prepared by expert mixologists.
Make a booking at Hunter & Barrel at Raine Square to experience meals the hunter's way, with the comfort and sophistication of modern dining.