New Year's Eve Dinner Perth
New Years Eve in Raine Square
The end of the year is fast approaching, and as we count down until the final days of 2019, everyone is starting to search for the best New Year's Eve events in Perth. 
At Hunter & Barrel Raine Square, we'll be throwing an unforgettable celebration, bringing together phenomenal food, a fully stocked bar, and a vibrant atmosphere – and you're invited. 
Get your friends and family together and get ready for the best New Year's Eve in Perth!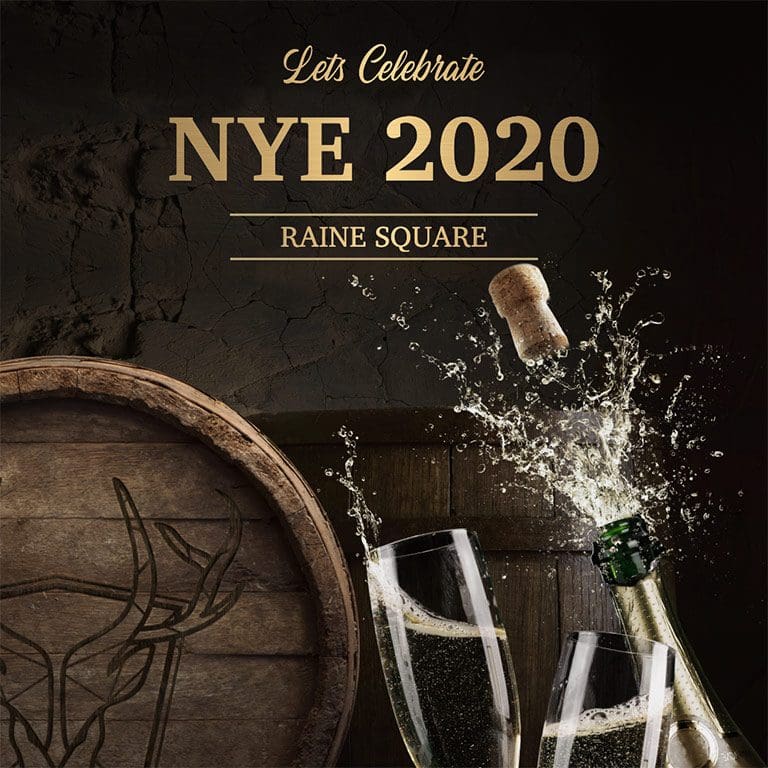 Celebrate the arrival of 2020 at Hunter & Barrel with a delectable three course premium dinner package and a glass of Chandon Vintage on arrival.
$149ph for adult menu
$49ph for kids menu with unlimited soft drink
Raine Square is a newly redeveloped dining, shopping, and entertainment hub in the centre of Perth. It is also home to the newest Hunter & Barrel location, and come New Year's Eve, it will be one of the best places to be in the city. 
Guests can make their way to Raine Square from almost anywhere in the city, as Hunter & Barrel is conveniently located right next to the Perth Underground, making it easy to arrive and get home without organising a designated driver. 
Inside, you'll find a restaurant that exudes sophistication, with brand new fixtures and modern amenities. Of course, this New Year's Eve party will feature the classic Hunter & Barrel decor, which throws back to the time of the hunter with timber furnishings, soft leather seating, and sleek antler lighting fixtures. 
Host a New Year's Eve dinner in Perth
If you're looking for New Year's Eve functions in Perth, Hunter & Barrel is primed and waiting to help you host the dinner of the decade. 
Raine Square offers a semi private loft area for those looking to host a larger dinner or cocktail party of up to 40 guests. Alternatively, we can arrange large tables for groups in our main dining area.
This New Year's Eve, we are offering two options for set menus, the Huntsmen's Feast and the Kingsmen's Feast, both of which are based on our communal dining concept, presenting guests with large platters of popular dishes such as herb roasted pumpkin, beef sirloin skewers, and crispy pork belly. 
We also offer two choices for beverages packages if you wish to supply your guests with all the bubbles they could need to celebrate the night.
At Hunter & Barrel, the Hunter inspires everything we do. 
Our shared meal dining concept helps to bring your guests closer, ensuring that they don't just share the space as they dine, but that they share the whole experience. The meals themselves also incorporate ancient culinary traditions, such as using a rotisserie, as well as coal grills to cook our mouthwatering dishes. 
As for the Barrel, it only takes a quick glance at our immense beverages menu, or our never-ending wine list to appreciate our commitment to ensuring our guests enjoy their favourite cocktails and beers, and offering a diverse range of wines from across Australia and around the world. 
Make your booking with Hunter & Barrel in Raine Square to celebrate New Year's Eve in Perth 2019 for an incredible night of exceptional food, drinks, company, and atmosphere.